The Hidden Obstacle Holding Companies Back From Being World-Class
The DiJulius Group Welcomes Lisa Duran, CXC
Due to our rapid growth in Customer Experience consulting, The DiJulius Group (TDG) has added another Customer Experience Consultant, Lisa Duran.
Lisa has been working with the X-Commandment methodology since 2012. She is also an instructor in the CXE Academy.
*The following is written by Lisa Duran, CXC
The Hidden Obstacle Holding Companies Back From Being World-Class
We've seen a lot of data that proves how great customer experience impacts revenue. According to the Customer Experience Index 200 (CEI) analyzing 2007 to the present, "From 2007-present, the top 200 customer service companies have outperformed the S&P 500 Index by generating a 10.7% annualized rate of return." Clearly a case for creating a customer centric culture, but creating a culture where the customer experience is king remains a challenge in most companies. But why?
What a 13 Year Old Can Teach Us About Customer Service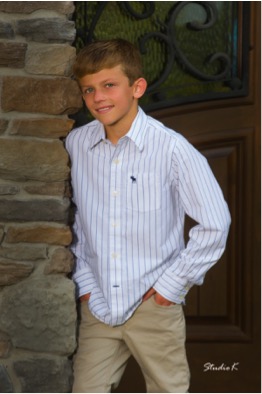 I have had the good fortune to experience and witness many professionals who truly know how to serve. However, there is one person in particular that consistently blows me away on how he builds rapport instantly with strangers and learns so much about other people in only a few minute conversation. This person is my thirteen-year old son, Bo DiJulius. I have been so intrigued by his ability to strike up a conversation with someone he has never met before and have him or her share so many intimate details with a teenager. So I asked Bo if he could share how he does it.
Top 8 Customer Experience Strategies for 2016
You need to make 2016 the year you create an unfair competitive advantage from everyone else. Become the brand you Customers cannot live without and make price irrelevant. Follow these 8 Customer Experience strategies:
1.    Executive Sponsorship – Customer service has to be as important as finance, sales, operations, and technology. It needs to be talked about at board meetings and strategic planning sessions, with leaders and everyone else in the company, including frontline employees. The senior leadership team has to provide the necessary resources to create long-lasting change. People must be able to tell that the leadership of the company is truly committed and passionate about the Customer experience. The best Customer service companies in the world have leaders who are obsessed over their company's Customer experience, down to the smallest detail. They passionately articulated their vision for world-class experience every time they spoke, to anyone and everyone who would listen. And their companies are all known for world-class Customer service. Service Aptitude starts at the very top.
2.    Return on Xperience – Watermark Consulting released its annual  Customer Experience ROI Study. They studied stock performance of the Top 10 and Bottom 10 publicly traded companies in Forrester Research's annual Customer Experience Index rankings. Probably not surprising is that the top 10 CX companies did better than the bottom 10. What might be an eye opener is by how much better the top 10 outperformed not only the bottom 10, but also S&P 500.
*    The CX top 10 outperformed the S&P 500 by 35%.
*    The CX bottom 10 underperformed the S&P by 45%.
*    The CX top 10 outperformed the bottom 10 by 80%.
To read the whole article please visit our new blog…