Clicks and Mortar | The Answer is NO
Clicks and Mortar
The past five years appeared to be the beginning of the end for brick-
and-mortar retailers. Sales were shifting to e-commerce and physical stores were closing at an epic rate. However, something that most didn't see coming, the retail pendulum is shifting again. It is called "clicks and mortar", which combines in-store and online shopping. Amazon and Google are opening up brick-and-mortar stores.
Hugo Boss is teaming up with Uber to create "Boss On Demand." It consists of three major services: Effortless Shopping, Impeccable Service and Inside Access. A car will pick up the client and deliver them to the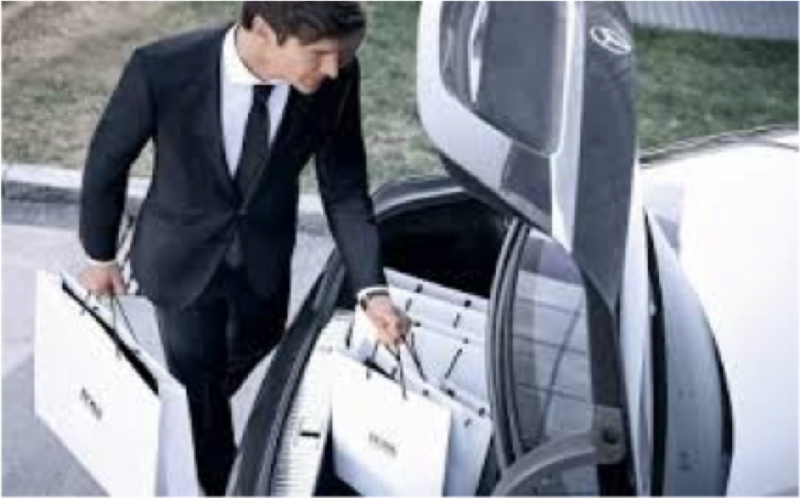 appointment with a Hugo Boss stylist, allowing them to stay productive, return calls, hammer out emails and not worry about parking. Hugo Boss will also use Uber for its rush service. Did you spill soup on your shirt at lunch? Hugo Boss can Uber you a new one within an hour. Boss now offers free two-day shipping, and allows customers to designate a retail outlet to pick up alterations. It also means better profits for brands, according to a recent report by ContactLab and Exane BNP Paribas. Those who shop in-store and online spend 50% more in a year than those who buy in bricks-and-mortar alone.
Are You Uber Proof? | Robots Are Taking Over Call Center Jobs
Robots Are Taking Over Call Center Jobs
Remember when we used to hear Prince's song Party like it's 1999 and it seemed so far into the future. How about year 2020? Well it is just about here, less than three and half years away. Like the show The Jetsons, it is now a reality. Today, robots assemble our cars and move Amazon fulfillment center shelves around. Many Customers get irritated when talking to Customer service reps who seem to just be going through the motions, giving us scripted answers, rushing because they are trying to adhere to their allowed time per call. If you think that is bad, just wait –the future is here. Within a few short years, we will be talking to actual robots working in contact centers. Many companies that run outsourced call centers are working towards turning these jobs over to machines. An article that appeared in The Consumerist titled As Expected, Robots Are Taking Over Call Center Jobs, tells how advances in artificial intelligence will mean that call center representatives and chat representatives can be replaced with cheap and reliable workers who don't need sleep or meal breaks.
Read Full article on our new blog…